11 yr-old CEO, Activist, & Author of More Than Peach
On Activism and Entrepreneurship
Bellen Woodard is 11 years-old and the CEO of More Than Peach, but her story started when she was 8, and everyone in her class kept asking for the Skin Color crayon, meaning the peach crayon. But Bellen isn't peach-colored. And she knew a lot of other kids weren't either.
Now, at 11, she is the CEO of the world's first multicultural art brand and Kid/Woman/Black-owned business. She's the world's first Crayon Activist, and has transformed an entire industry with her global movement. And she's also the author of the children's book More Than Peach.
In our chat we get her advice on how to handle things when you get discouraged, and what some of the challenges are that she faces as an entrepreneur. Plus – how a major brand changed their product in the wake of Bellen's activism, why she wrote the book, and what she's working on for the future.
Click the player below to hear the chat with Pam and Bellen
About Bellen Woodard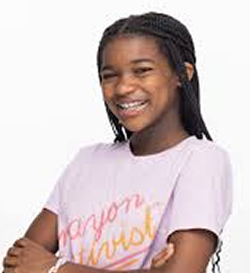 Bellen Woodard is the beloved 11-year-old entrepreneur, trailblazer, and CEO of Bellen's More than Peach Project.® The World's 1st Crayon Activist™ and pioneer of "skin-color" crayons, Bellen transformed an entire industry with a first-of-its-kind, innovative and inclusive project and art brand that have now become a global movement. She's received many notable awards including being named a 2020 TIME Kid of the Year nominee and has been featured by Scholastic Magazine, TIME®, Nickelodeon, and many others. Now a middle-schooler, Bellen embodies self-expression and discovery and enjoys traveling, dance, and spending time with family, friends, and her two beagles. Learn more at www.morethanpeach.com.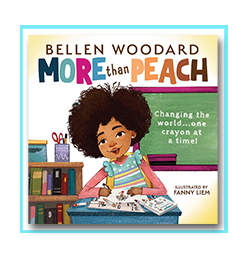 For her book, More than Peach: Click here
Find out more about Bellen and her projects at: morethanpeach.com