So you think you have a mind of your own? That no one influences your choices? Dr. Jonah Berger, marketing professor at Wharton and author of the new book Invisible influence, says whether we realize it or not, the actions and behaviors of people around us affect us and OUR behaviors more than we know!
We'll learn how we're affected by others, how losing can actually lead to winning, and why being different is good – but not TOO different! We'll also find out what cockroaches can teach us about how we behave! Jonah shares some things that may change how we act!
Click here to listen to the chat with Pam and  Jonah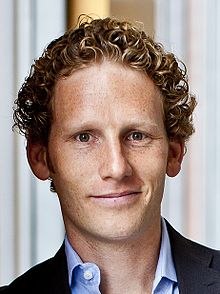 Jonah Berger is a marketing professor at the Wharton School at the University of Pennsylvania and bestselling author of Contagious: Why Things Catch On and Invisible Influence: The Hidden Forces that Shape Behavior.
Dr. Berger has spent over 15 years studying how social influence works and how it drives products and ideas to catch on.  He's published dozens of articles in top-tier academic journals, consulted for a variety of Fortune 500 companies, and popular outlets like the New York Times and Harvard Business Review often cover his work.
For more about Jonah, Click here for his website
Follow Jonah on Twitter: Click here
Pick up Invisible Influence on Amazon here