Are we the only beings in the universe?  You know you've thought about it. For decades the American public has postulated that beings from other planets or galaxies have come to earth and lived among us.
Unearthing Nazca: The Complete Story, is a new documentary produced by Gaia that just premiered on their site. It's about controversial mummies that were found in Peru and covers the latest findings – and controversies  —  and what the experts are saying.  Could these be beings from another planet?
Our guest, Melissa Tittl, is the executive producer of the documentary, and the Director of Original Content for Gaia. We'll ask her about how these mummies were found, what medical and forensic experts are saying about them, and if they could be a hoax.
Plus – are there more mummies out there? Why is the Peruvian government hindering their investigation, and what we can expect from Gaia in the future.
Click on the player below to hear the chat with Melissa and Pam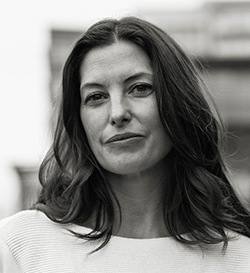 About Melissa:  For more than a decade, Melissa has been developing and producing motion pictures and television. Her particular expertise is to create narrative stories around non-fiction subjects. Truth is stranger than fiction.
Melissa is an investigative journalist in the government conspiracy realm and science fields. She produces and writes TV shows for several major networks.
In addition to her production work she also writes graphic novels, screenplays and has become a consultant for new film makers in the investigative government conspiracy space.
Following the viral success of last year's short-form original series Unearthing Nazca, Melissa produced an original documentary on the latest findings and controversy surrounding the discovery of several ancient and anomalous mummies in Nazca, Peru. Unearthing Nazca: The Complete Story premiered on Gaia.com October 7. See the trailer here.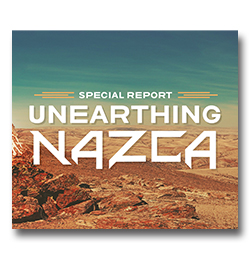 A Gaia original production, Unearthing Nazca: The Complete Story documents the culmination of years of analysis, patience, and persistence by an international team of professionals attempting to signal to the scientific community what could be one of the most important discoveries in human history.
Curious viewers can watch the full story as we know it today, including the latest scientific findings and CT scans of the mummies, behind-the-scenes politics and efforts to shut down a global investigation into the original of these beings, and never-before-seen footage of the location where the mummies were discovered.
For more on Unearthing Nazca: Click Here
Find out more about Gaia here: www.Gaia.com
Keep up with their twitter here: @YourMotherGaia