Sacred Power- Author and Speaker Caroline Myss teaches us about our own Sacred Power and how to enhance our lives
When it comes to human consciousness, spirituality, and the science of medical intuition, there is no one more recognizable and respected than Caroline Myss. We talk about her new series on the Gaia network – Sacred Power: Mastering the Nature of Your Soul, and her live event at the GaiaSphere theater in Boulder, CO August 16-18.
Caroline explains how we all are intuitive, how we have to be careful about giving away our power to others, and how everything we do affects others. She also shares how to find trust, why we need to walk our talk, and how we have to tip the world towards compassion and empathy and not towards violence and evil by beating evil at its own game.
We talk about how this is the most pivotal time in history, how we can't look to the past for answers, and how evil is so very addicting.
Click on the player below to hear the chat with Caroline and Pam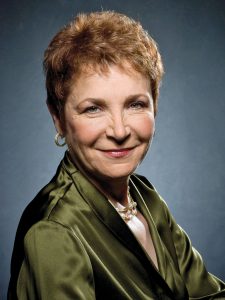 Caroline Myss is a five-time New York Times bestselling author and internationally renowned speaker in the fields of human consciousness, spirituality and mysticism, health, energy medicine, and the science of medical intuition. Caroline established her own educational institute in 2003, CMED (Caroline Myss Education), which offers a diverse array of programs devoted to personal development and draws students from all over the world. In addition to hosting a weekly radio show on the Hay House network, Caroline maintains a rigorous international workshop and lecture schedule.
Caroline developed the field of Energy Anatomy, a science that correlates specific emotional/psychological/physical/spiritual stress patterns with diseases. Her research proved so accurate that it became the subject matter of a book co-written by Caroline and Norm: THE CREATION OF HEALTH.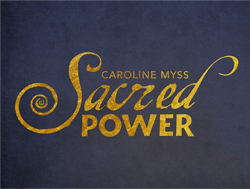 In 1996, Caroline released ANATOMY OF THE SPIRIT, a New York Times bestseller that has been published in 28 languages and has sold over 1.5 million copies.
Caroline followed with two more New York Times bestsellers, INVISIBLE ACTS OF POWER in 2004 and ENTERING THE CASTLE in 2007. Caroline's latest book, DEFY GRAVITY, was released in October 2009, a book exploring the mystical phenomenon of healing that transcends reason.
In addition to her written work, Caroline has produced more than eighty audio/visual products on subjects that include healing, spirituality, personal development, and the study of archetypes.
For more about Caroline Myss: Click Here
Be sure to watch her series Sacred Power: Click Here
For more about Gaia: Click here